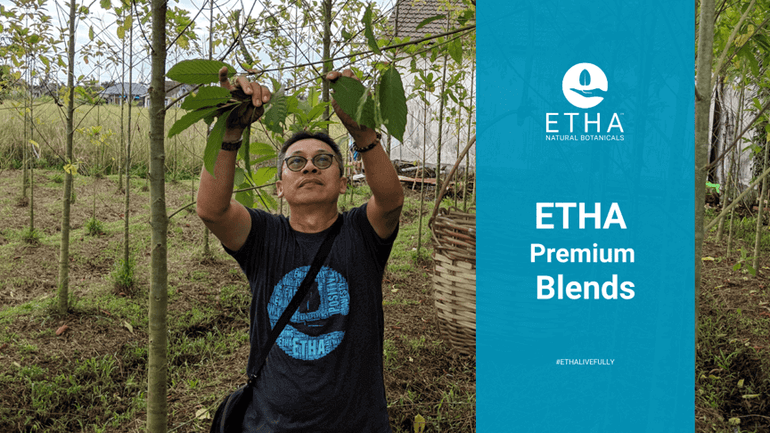 ETHA Natural Botanicals is not your average vendor. We implement a "hands on" approach to every area of product manufacturing. Research and development is conducted by our very own ETHA LABS and through partner, independent labs. All aspects of production are completed on-site at our Above Good Manufacturing Practices (GMP) USA facility. We own every step of the process of bringing the very best products directly to you. This is the ETHA difference.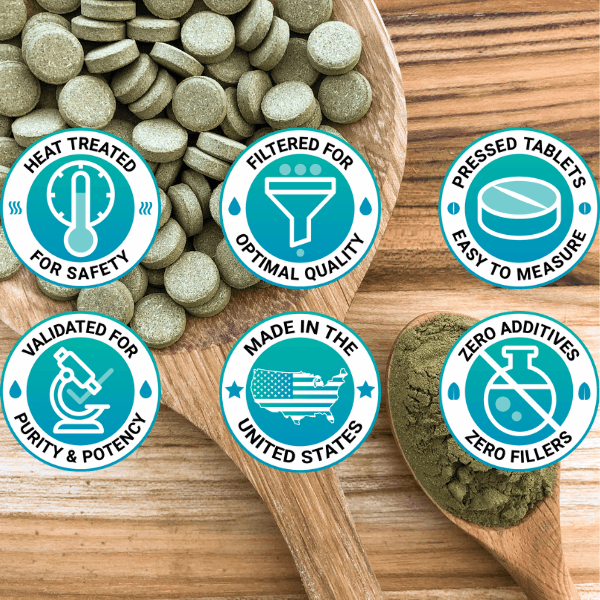 ETHA co-founders, Alexander Karp and Victor Chung, discuss all the ways that make ETHA the very best kratom manufacturer. From precision pasteurization to blending different harvests for alkaloid consistency, ETHA puts in the extra steps to make sure people get the safest and most effective kratom products.
Best Kratom For Energy and Pain Relief
In our Maeng Da and SunRise premium kratom products, we select harvests with the highest mitragynine and other alkaloids that act as vasodilators. As such, Maeng Da and SunRise promote vitality and restore natural energy levels.† Additionally, these kratom alkaloids may support the response to occasional pain.† The difference between Maeng Da and SunRise is the precise amount of mitragynine found in each. Maeng Da will contain slightly more mitragynine than SunRise but will contain less of the other beneficial alkaloids. If you are looking for more energy, go with Maeng Da. If you want a balance of energy and relief, SunRise is the best choice.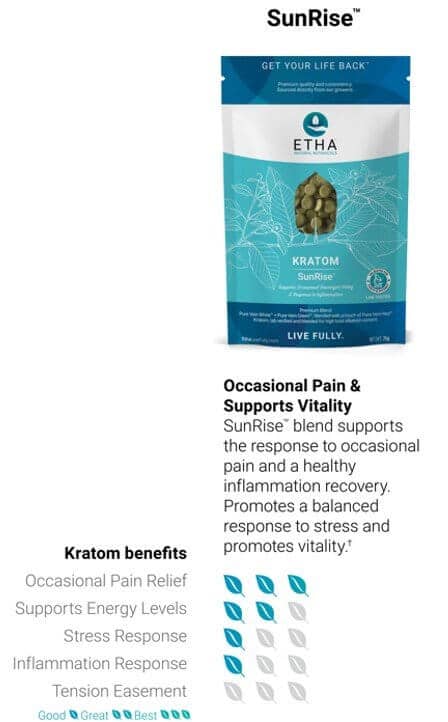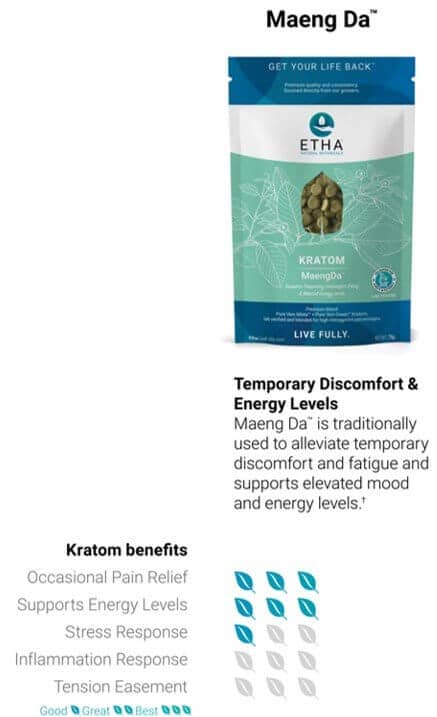 Best Kratom For Rest and Relaxation
In our SunSet and NightFall premium kratom tea products, we select harvests with lower mitragynine and higher noteworthy alkaloids such as paynantheine and speciogynine. As such, SunSet and NightFall support the response to stress and muscle tension.† Additionally, these kratom alkaloids may support the response to inflammation, relieve muscle tightness from overuse, and promote relaxation.† The difference between SunSet and NightFall is the precise amount of mitragynine found in each. SunSet will contain slightly more mitragynine and 7-hydroxymitragynine than NightFall but can contain less of the other noted alkaloids. Additionally, we have combined our NightFall premium kratom with the dietary supplement Gamma-Aminobutyric Acid (GABA) to make our MidNight Dream Blend. The combination of NightFall kratom and GABA promotes deep, slow-wave sleep.†