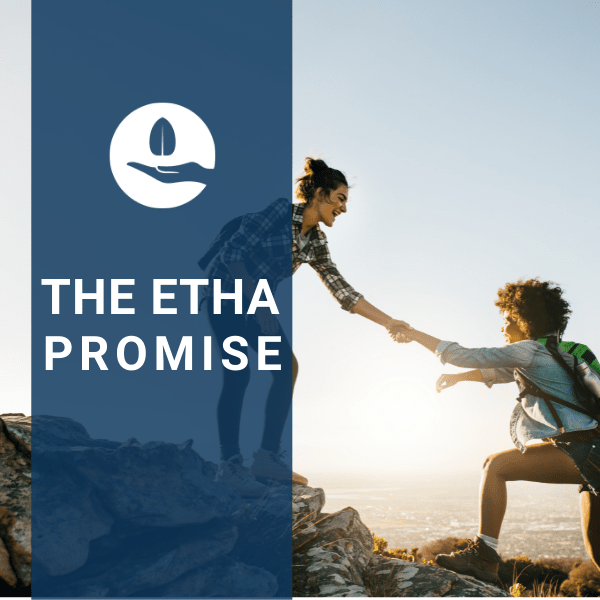 The ETHA Promise
BYETHA TEAMAUGUST 22, 2022
Here at ETHA Natural Botanicals we want to share with you what we call "The ETHA Promise". This promise encompasses four major pillars that make up the ETHA brand. These are: Transparency, Innovation, Safety, and Quality.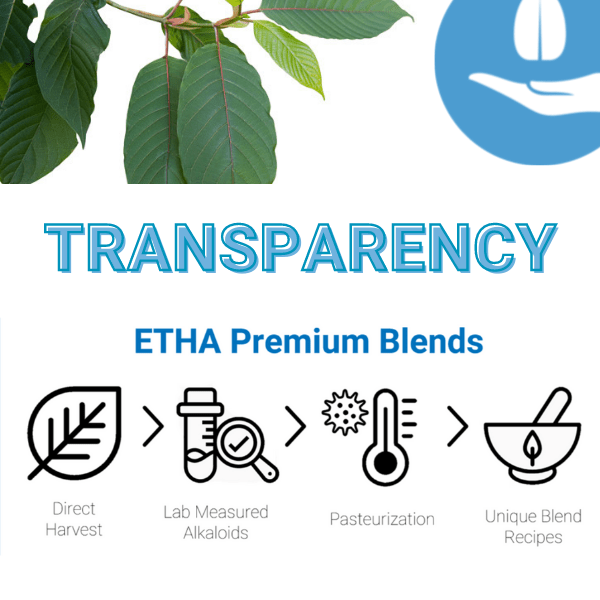 We believe that an open and objective communication is critical to building trust. That is why we provide access to all lab results on our site. Not only that, but we also publish lab results on each individual pouch we sell and provide QR codes for easy access. 
Though the botanical industry has taken significant strides forward, it still has much room to improve. Unfortunately, some vendors have been exposed for providing false test results. As well as, copy/pasting other test results and applying them to their own products. As part of The ETHA Promise, we put much emphasis on transparency to educate our customers and train them into savvy consumers.
Therefore, we emphasize proper labeling on all our products. This includes weight, complete list of ingredients and of course, access to current and accurate lab results.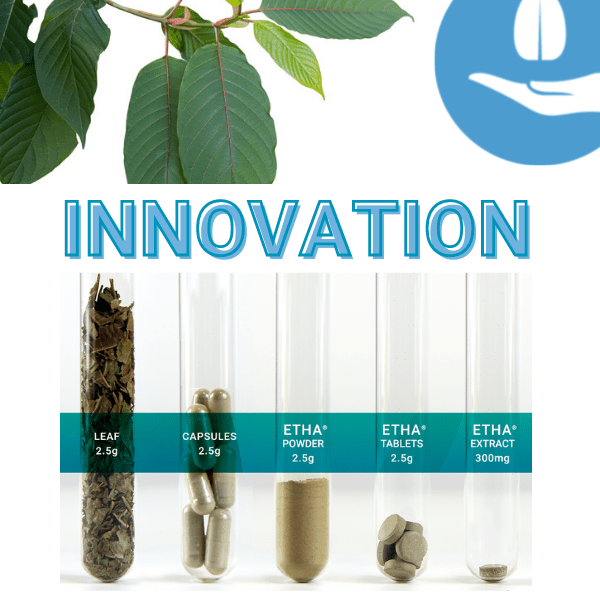 Our Research and Development (R&D) team never stops working on new concepts, products and projects. One way our R&D team helps ETHA stay ahead in the industry is through emphasis on both in-house and outside independent third-party lab testing of all harvests coming into our USA facilities. Whereas a lot of companies simply rely on one single outside lab to provide them with test results, we supplement these results with our own research and extensive in-house ETHA lab testing. Such multi-level lab testing serves as a supplement for ensuring accuracy of results. But also allows ETHA to contribute and innovate the kratom science field as a whole. 
Additionally, we have over 20+ years of R&D experience with Fortune 500 companies. Likewise, we extensively research and test botanicals and continue to improve on our strategies, processes and techniques. We have discovered that not all labs will produce consistent results. 
At ETHA Labs, we use well-established laboratory procedures to test our botanicals. We use solvent-extraction and purification techniques to analyze bulk plant alkaloids. We also partner with 3rd-party, independent testing laboratories to provide confidence and transparency in your botanical analysis. Our partner labs specialize in kratom analysis and help us to identify adulterants and heavy metals (lead) to ensure your kratom is safe.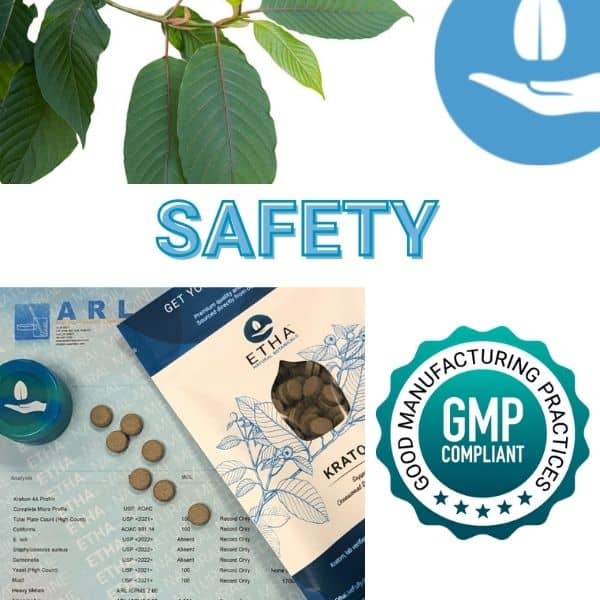 ETHA customers remain loyal because ETHA is a trustworthy company and ETHA's products always strive to be safe to consume. At ETHA we take great pride at maintaining an above Good Manufacturing Practices (GMP) manufacturing facility, but also having implemented these standards from the very inception of the company. And we don't stop there, but continue to build on and improve our standards and practices. From the very founding we have placed meticulous attention in all things; from the ETHA logo itself, to the diligent lab testing, and to the superior quality of all ETHA products. 
Some examples of ETHA's exceptional manufacturing safety standards include: quarantine of harvest, triple filtration, and ultra-high heat pasteurization. Once a harvest enters our USA facilities, we immediately quarantine it. Until we clear it free from any adulteration and any harmful biologics using our proprietary triple-filtration process and lab testing.  
Typically, majority of kratom vendors rely on the word of harvesters for purity and quality of a particular harvest. In reality, they really have no way to verify that information. As a result, the consumers of those products are always taking somewhat of a gamble. On the contrary, ETHA does things differently.
On top of our quarantining, lab testing, and filtration, ETHA goes through the extra step of ultra high-heat pasteurization to eliminate harmful biologics like salmonella before the harvest is made into a product for sale. Additionally, ETHA pays meticulous attention to product labeling as well as giving customers easy and reliable labs access.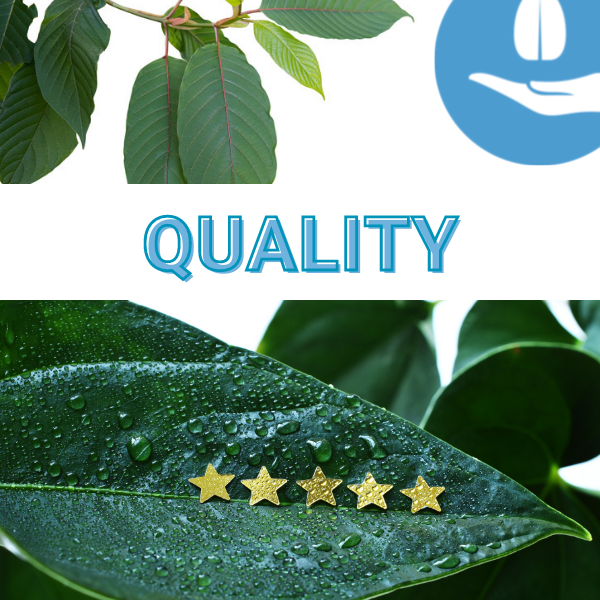 Our tireless pursuit for superior quality is one of the crucial characteristics that clearly sets ETHA apart, as we continue to go beyond basic standards & minimum requirements to be the best kratom manufacturer. 
As a result of our Research and Development team's in-depth lab testing and substantial research, ETHA customers derive a significant benefit as they reap the benefits of quality, cutting edge, and safe leading products. Not only that, but our customers receive research-tested answers to frequently asked questions. Finally, we focus on education and making sure our customers are up to date with advances in the botanical industry and have access to information like ingredients and lab results.  
ETHA Promise = Superior Brand
Consequently, all this additional effort does cost ETHA more time, and money. However, it is precisely through this transparency, innovation, quality and safety that we produce the superior ETHA brand and products that our customers expect. 
FREE SAMPLE