Healing Pet Botanicals by ETHA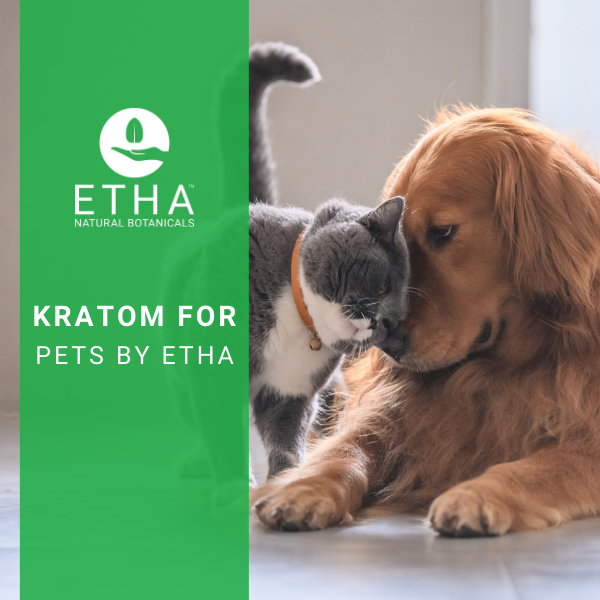 Healing Pet Botanicals by ETHA
Healing Pet Botanicals is the same high quality kratom manufactured by ETHA but designed specifically for the unique needs of our four-legged furry friends. Like humans, many pets suffer daily from ailments such as physical pain, lethargy, stress and anxiety. And just like humans, pets need some help battling these ailments. However, while there are millions of pet owners out there that want to help their struggling pets, they do not want to subject them to heavy prescription medications that may bring on upset stomachs, tolerance buildup and even possible fatal side effects. As such, this is where ETHA comes in.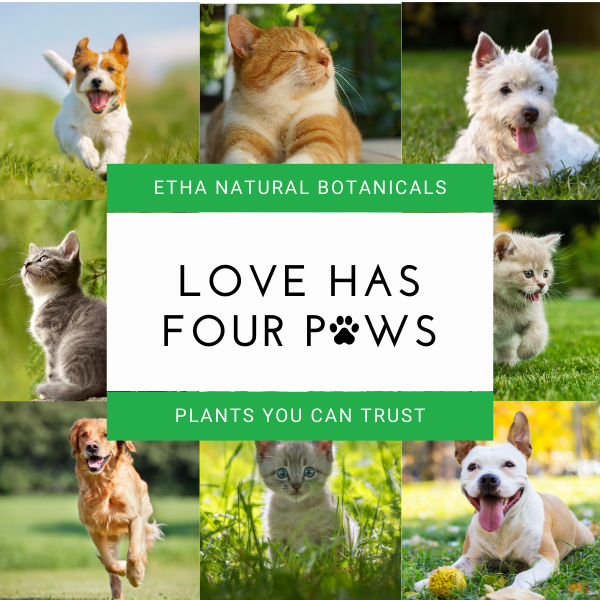 Healing Pet Botanicals is ETHA's line of all-natural products made specifically for pets. All the quality and effectiveness of ETHA kratom blended into unique pet specific formulas.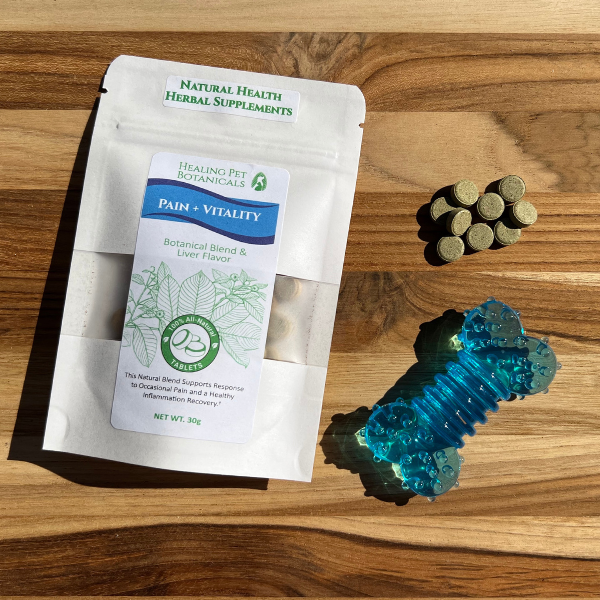 For many pet owners a pet is not just some four-legged creature that runs around the house, but an integral part of the family. We at ETHA strongly agree and see pets as family members. And in fact, most of the ETHA team members are proud pet parents.
We have personally witnessed our own pets struggling with issues like pain and stress, old age aches and young age nervousness. We have been asked countless times by our loyal ETHA customers if we can recommend something for their own pets. Therefore, it only made perfect sense…take the effectiveness of ETHA kratom and formulate a blend specifically for the unique needs of pets.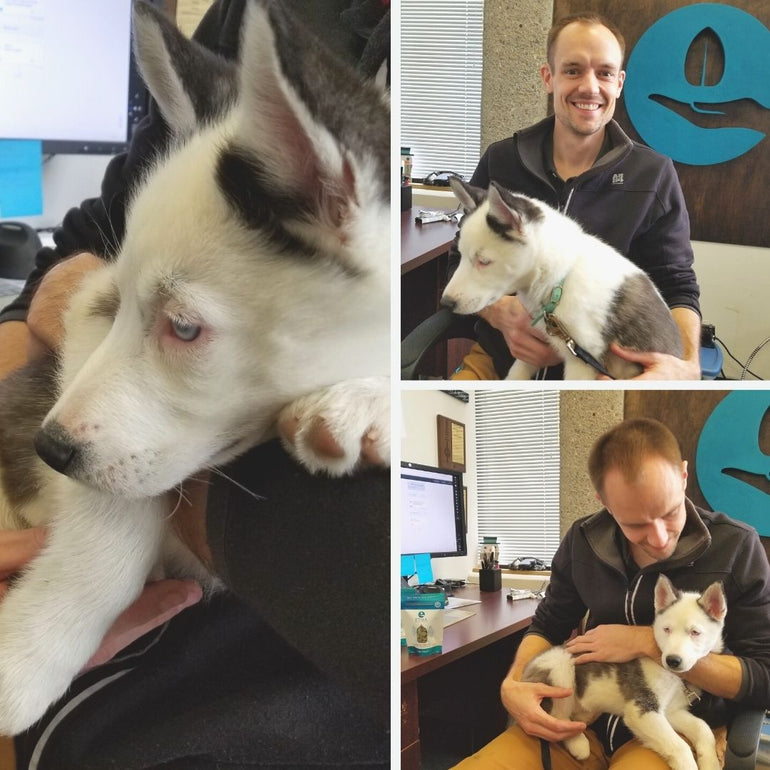 Our team of specialists have painstakingly developed unique blend recipes that isolate the beneficial properties of the prominent alkaloids to focus those benefits for specific pet needs. That is how we ensure your pet is getting a consistently high-quality experience with each blend. Moreover, we went one step further. If your pet is a bit on the fussy side when it comes to taste, we offer all-natural flavorings for each blend: Liver and White Cheddar.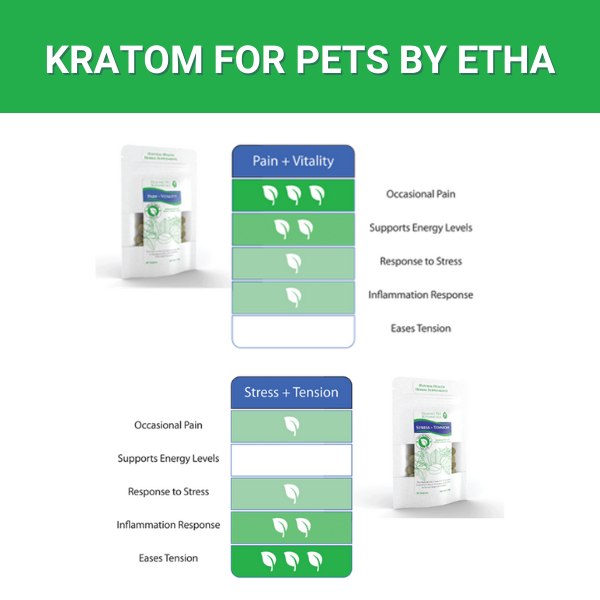 Stress & Tension Tablets and Food Toppers
Does your pet get nervous on car rides? Does your cat or young feisty puppy suffer from anxiety? Healing Pet Botanicals' Stress & Tension Tablets and Food Topper Powders ease tension and can also promote calm and a balanced response to stress.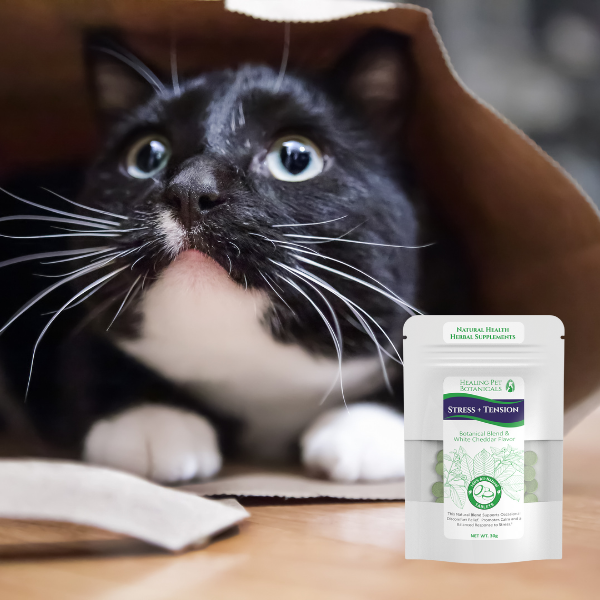 Pain & Vitality Tablets and Food Toppers
Does your pet live in pain? Do you have an older pet that needs some help getting going? Healing Pet Botanicals' Pain & Vitality Tablets and Food Topper Powders support the response to occasional pain, promote vitality, restore natural energy levels, and support a healthy response to inflammation.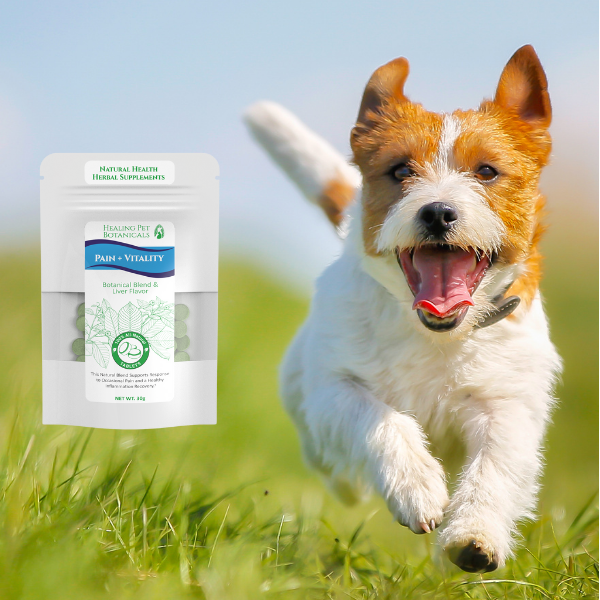 Irresistible All-Natural Flavors
ETHA has formulas two delicious all-natural flavors for our Healing Pet Botanicals lineup: Liver and White Cheddar. Both use real meat and cheese to entice your pet to enjoy their kratom.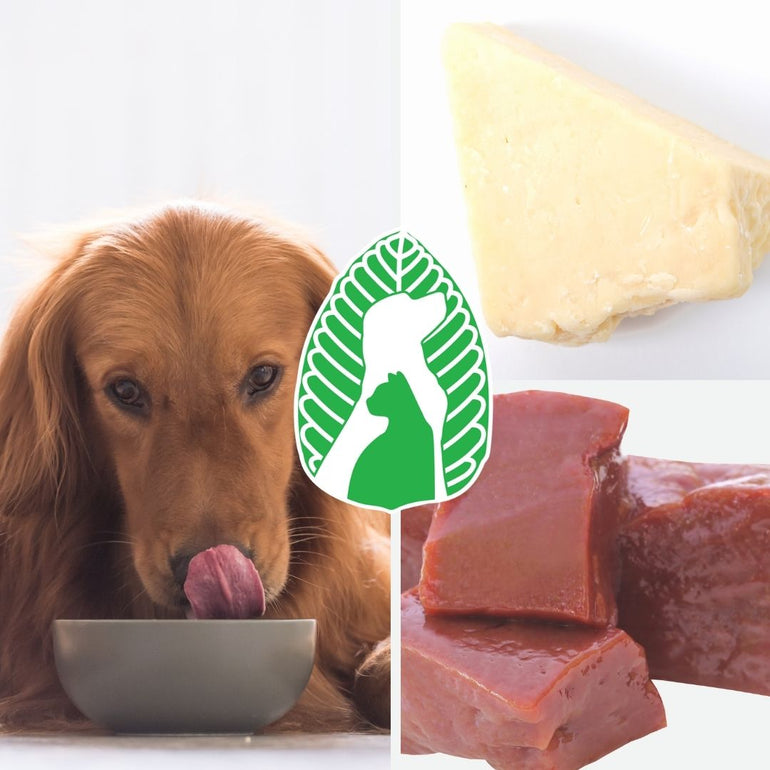 Our pets love us. Love them back with ETHA's Healing Pet Botanicals. Don't let them struggle and suffer one day longer.