ETHA Extract Kratom Explained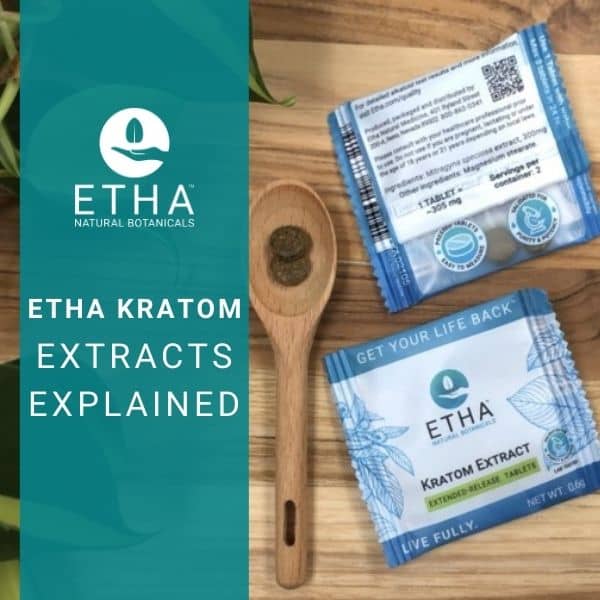 What are Concentrated Kratom Extract Products?
Some common synonyms for concentrated kratom products include extracts, extract capsules, concentrates, and concentrated capsules. These extract and concentrated products are not new to the market. However, whereas a lot of other manufacturers only focus on boosting the mitragynine percentage of their products, ETHA does things differently. ETHA's mission is to provide a well-rounded approach to overall wellness. We do not take a single alkaloid (mitragynine) and boost its potency, instead ETHA combines a blend of ALL the alkaloids and concentrate them. Our products offer a full blend of alkaloids; unlike most extracts or concentrates in the market that claim 5X, 10X, or even 40X of just mitragynine.
Above all else, the ETHA quality you trust, and love remains true in all these products. These concentrates are always lab-tested with Certificates of Analysis that you can easily look up on our site. Likewise, they are portable, TSA approved and easy-to-take. We never add any superficial ingredients, binders, fillers, or additives. Like all our products, our concentrates are simple, pure and true.
ETHA Full Spectrum Kratom Extract Tablets
First in this category are our ETHA concentrated kratom tablets. These tablets are similar to our ETHA extended-release kratom tablets that you know (and love). But alternatively, made from a concentrated Full Spectrum alkaloid EXTRACT. This concentrated super product supports occasional discomfort, promotes natural energy levels, focus and response to stress.† Rather than only rev up energy, or only tackle one symptom or condition, our product provides well-balanced support.† Our holistic, versatile concentrated kratom tablets help you tackle the day and promote overall wellness.†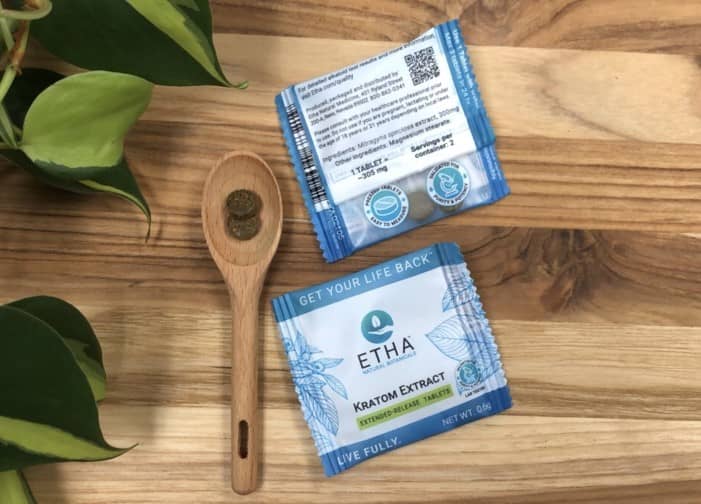 ETHA Liquid Kratom Concentrates
Next in this category are ETHA's Liquid Kratom Herbal Tea Concentrates. These are a convenient 15 ml, 3 Servings way to get your dose of concentrated alkaloid extracts. This concentrated easy-to-take super food product supports occasional discomfort and promotes natural energy levels, focus, and stress response.† Consequently, it not only naturally boosts your energy levels, like most "shots" out there, but provides all around balanced support.† This product supports natural, clean energy, but moreover, it supports overall wellness and health.†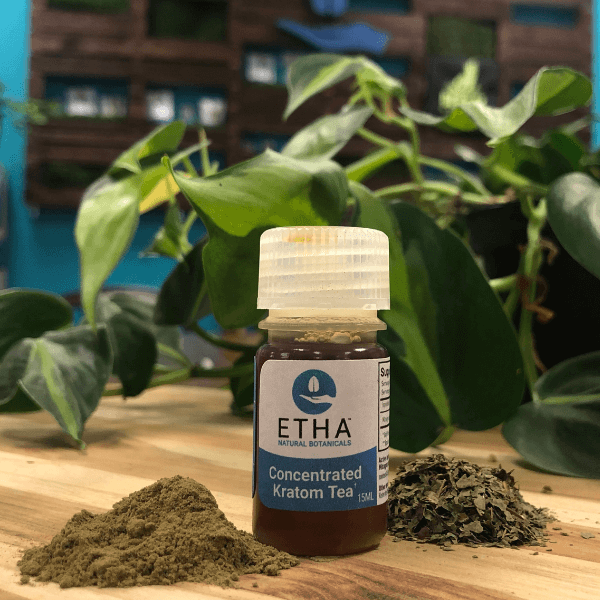 Hazelnut Coffee Creamer
Another of ETHA's concentrated products comes in liquid form and just may transform you daily cup of coffee. ETHA's Kratom Hazelnut-flavored Coffee Creamer is a convenient, 2-ounce way to get your dose of Concentrated Full Spectrum kratom alkaloids and to add a delicious boost of energy and functionality to your daily cup of coffee.
We take a full spectrum kratom extract and pair it with MCT oil and Hazelnut flavoring. This concentrated, easy-to-take and easy to carry along, super product supports occasional discomfort and promotes natural energy levels, focus, and stress response.† Moreover, not only does this coffee creamer naturally boost your daily coffee and daily energy levels, but it also provides all around holistic health.†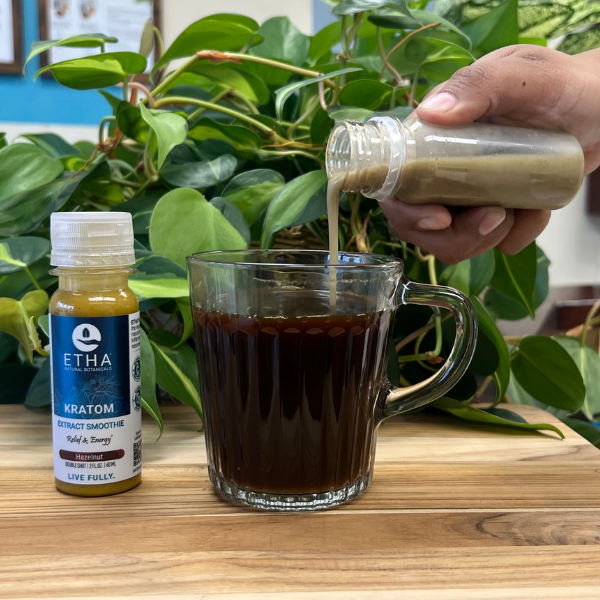 The ETHA R&D Team is always hard at work. Please keep checking back as we add additional products and developments in the future. Let us know if there is something you would like the ETHA team to research and develop – Contact Us