Best Kratom Tablets: DIY Kratom Tablets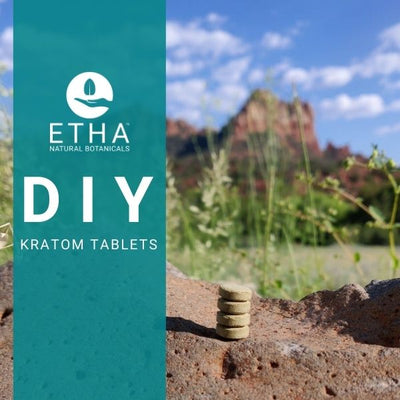 What are ETHA Kratom Tablets?
ETHA Kratom Pressed Tablets are ETHA's proprietary best-selling product with no fillers, binders or additives. ETHA's kratom tablets are an alternative to messy kratom powder and hard to consume kratom capsules. These kratom tablets are small, easy-to-consume, portable, and 100% pure kratom. Many consider them as the gold standard of kratom manufacturing due to ETHA's high-quality products and labeling transparency.
An ETHA tablet has approximately 300 milligrams of 100% pure kratom and is about 1/3 the size of an equivalent kratom capsule with the same amount of kratom. No barriers, no fillers, and no additives. 
DIY Kratom Tablets
Curious to learn what goes into making kratom tablets? It starts with understanding how the plant fibers interact with pressure. Watch ETHA co-founder, Alexander Karp, explain the science of kratom tablets – LEARN MORE
---