JOIN NATIONAL KRATOM CONSUMER ADVOCACY COUNCIL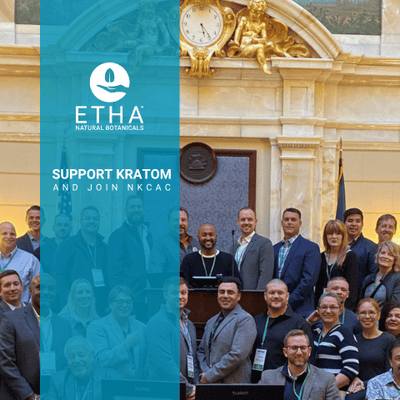 Join National Kratom Consumer Advocacy Council
Support Kratom and Join
You can show your support for kratom by joining the National Consumer Advocacy Council (NKCAC). The non-profit American Kratom Association (AKA) is spearheading this national grassroots effort on behalf of the kratom community.
The focus of the NKCAC is to educate state legislators and promote scientific research on kratom. The goal is to get passage of the Federal Kratom Consumer Protection Act (KCPA).
When you join the National Kratom Consumer Advocacy Council, you are making a difference. Therefore, participate as a "Captain" for a State Congressional District or volunteer. Every little bit contributes.
What is the Kratom Consumer Protection Act
A bill to regulate the preparation, distribution, and sale of kratom products; to prohibit the preparation, distribution, and sale of adulterated or contaminated kratom products; to prescribe fines and penalties and allow remedies; and to provide for the powers and duties of federal and state governmental officers and entities. Latest state AKA development.
Support and Donate
The American Kratom Association is always in need of donations. Where does your donation go?
1. AKA lobbying efforts on Capitol Hill and in state capitals around the country
2. Scientific efforts on kratom
3. Sharing kratom research and knowledge
Share Your Story With The CDC
The Centers for Disease Control and Prevention (CDC) is requesting input from the public. They are seeking input on how people are managing acute and chronic pain. Please share your kratom story.
*All volunteering sign-up data and donations go to the American Kratom Association or the Center for Disease Control and Prevention. Sponsorship brought to you by ETHA Natural Medicine LLC.
Please support kratom companies like ETHA who are advocating for medicinal plants like kratom.
---