ORIGINAL BRAND MANUFACTURING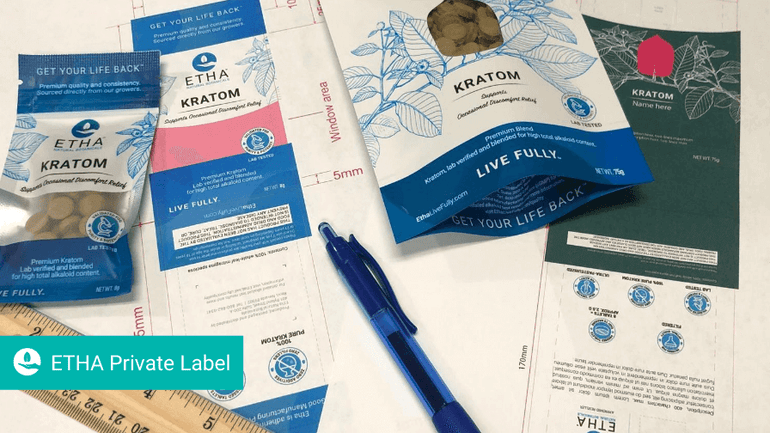 Original Brand Manufacturing™
WHITE LABEL & PRIVATE LABEL KRATOM MANUFACTURING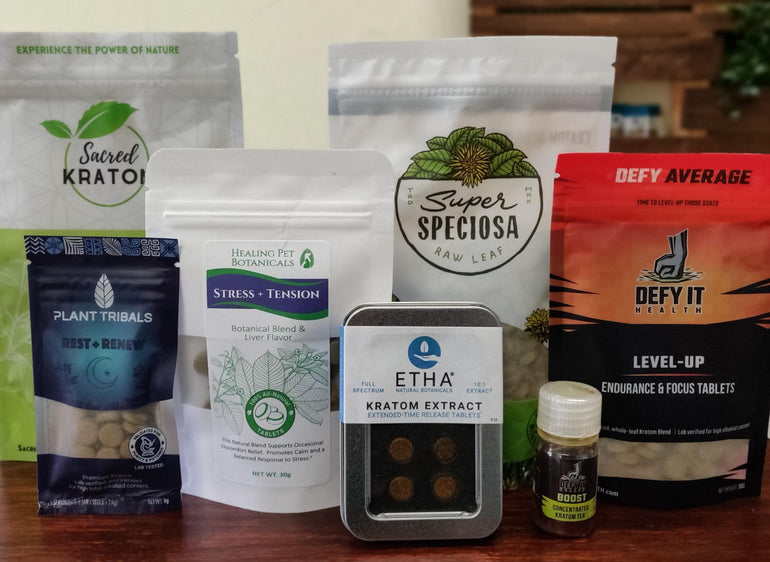 When it comes to offering new products, the easiest way to provide more options is by having ETHA manufacture new products for you. Most commonly called Private Label or White Label, ETHA's program is called Original Brand Manufacturing (OBM). OBM allows you to put your branding and logo on an established ETHA product and present it as your own. If you prefer, we can also manufacture other botanical products that are not already offered by ETHA. As a result, your company reaps the benefits of Kratom as you add to your current inventory without adding time, resources, manpower and money developing such products yourself. Additionally, offering ETHA OBM products benefits your customers since they do not need to search or go elsewhere for such additional products. Your customers receive all the benefits of ETHA superior quality from a vendor they trust…YOU.  
ETHA Resources – Access to ETHA's R&D, Design, and Manufacturing teams
Any Botanicals You Want – ETHA can provide any strain or botanicals from whatever region you prefer.  We can pasteurize, filter, and press your botanical of choice into tablets.

 

Your Custom Blend – ETHA can also provide customized blends of your choice.  Blends are a good way to provide consistency for your customers.  Botanical alkaloids can vary, so blending based on lab results can better assure your customers are always getting effective and consistent botanicals. It is a great way to add different botanicals together for even more benefits.

 

Packaging Design – If you want to elevate your brand, a good way is through compelling packaging.  The ETHA design team can work with you to create packaging that best represents your brand and makes you stand out among the rest. 

 

Personal Touch – ETHA assigns your own personal account manager for the most attentive care.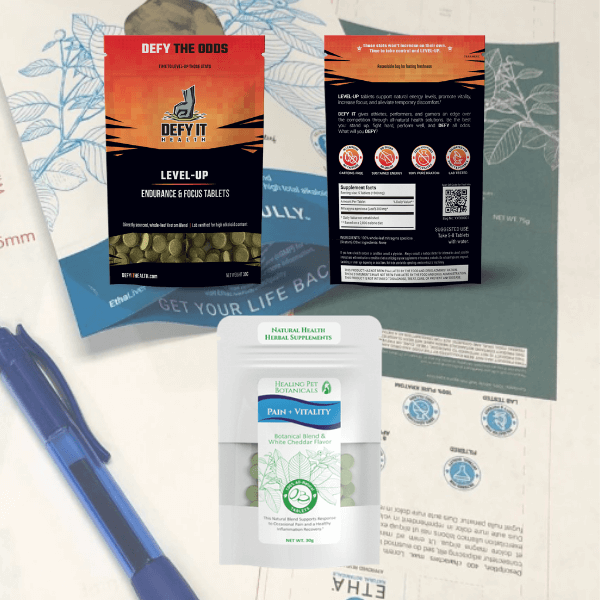 The ETHA brand represents the very best in safe and effective botanicals.  We create retail-ready packaging that will help you stand out among botanical retailers.  Each bag can be individually labeled with harvest and bag numbers so your customers can look up the test results for their individual product.  You will not find ETHA's unparalleled level of transparency and quality with any other natural botanical manufacturer.  
CONTACT US FOR WHITE-LABEL OR BULK WHOLESALE:
obm@ethanaturals.com
800-862-0341 (M-F 10am-5pm PDT)
Download the ETHA Product Catalog for ideas on what we can produce for you.