Our Story
The word 'ETHA' is most commonly used as a name of Old English or Hebrew derivation in the late 1800s. Etha has been used to describe a person who is noble, a seeker of knowledge, and appreciates nature. We feel this captures the essence of what we are and strive to be.
ETHA Natural Botanicals' mission is to make natural medicine credible through trustworthy manufacturing and scientific research. We are a scientific-based manufacturer and distributor that adds transparency, testing results, regulatory standards, and proper labeling to make botanicals more accessible and convenient.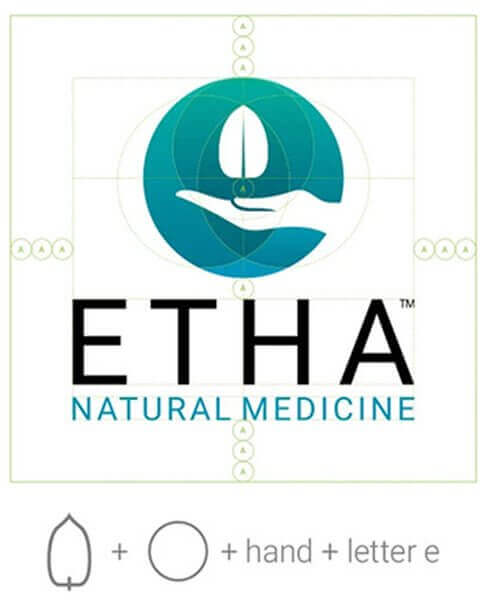 A Picture is Worth a Thousand Words.
We place meticulous attention in all things including our ETHA logo mark.

Our logo mark symbolizes the essence of our culture at ETHA. The logo's stylized leaf represents our appreciation for nature. The outreached hand evokes care, hope, firsthand information, and the giving of knowledge. The surrounding circle symbolizes a fulfilled life, together with negative space, forms a story of balance and upward motion. On second look, the letter 'e' reveals itself adding a surprising level of depth to complete the story. By combining these elements together, you can better understand what ETHA truly represents..
What We Do
ETHA Natural Botanicals not only sources the most effective botanicals, but also grows our own botanicals in our USA-based ETHA Greenhouses.
Our most notable products are made from the mitragyna speciosa plant, more commonly known as kratom. ETHA actively researches all the remarkable medicinal capabilities found in kratom, especially for pain relief.
We make all-natural kratom available through convenient products like our pressed tablets that pack the greatest amount of kratom leaf in the smallest volume. ETHA ensures our botanicals are safe through proprietary quality procedures like ultra-high heat pasteurization, manufacturing in our USA-based GMP facility, and extensive in-house laboratory testing.
Our goal is to help you LIVE FULLY!

100% Whole-Leaf Botanicals

Lab Tested & Verified

Precision Tablets for Ease of Use

Pasteurized for Safety

Filtered for Purity